National Qualifiers for Clash Royale Gamestars are Finished
The finals' winners of the national qualifiers for Clash Royale Gamestars League have obtained well-deserved tickets to the next stage of the tournament - the international group stage.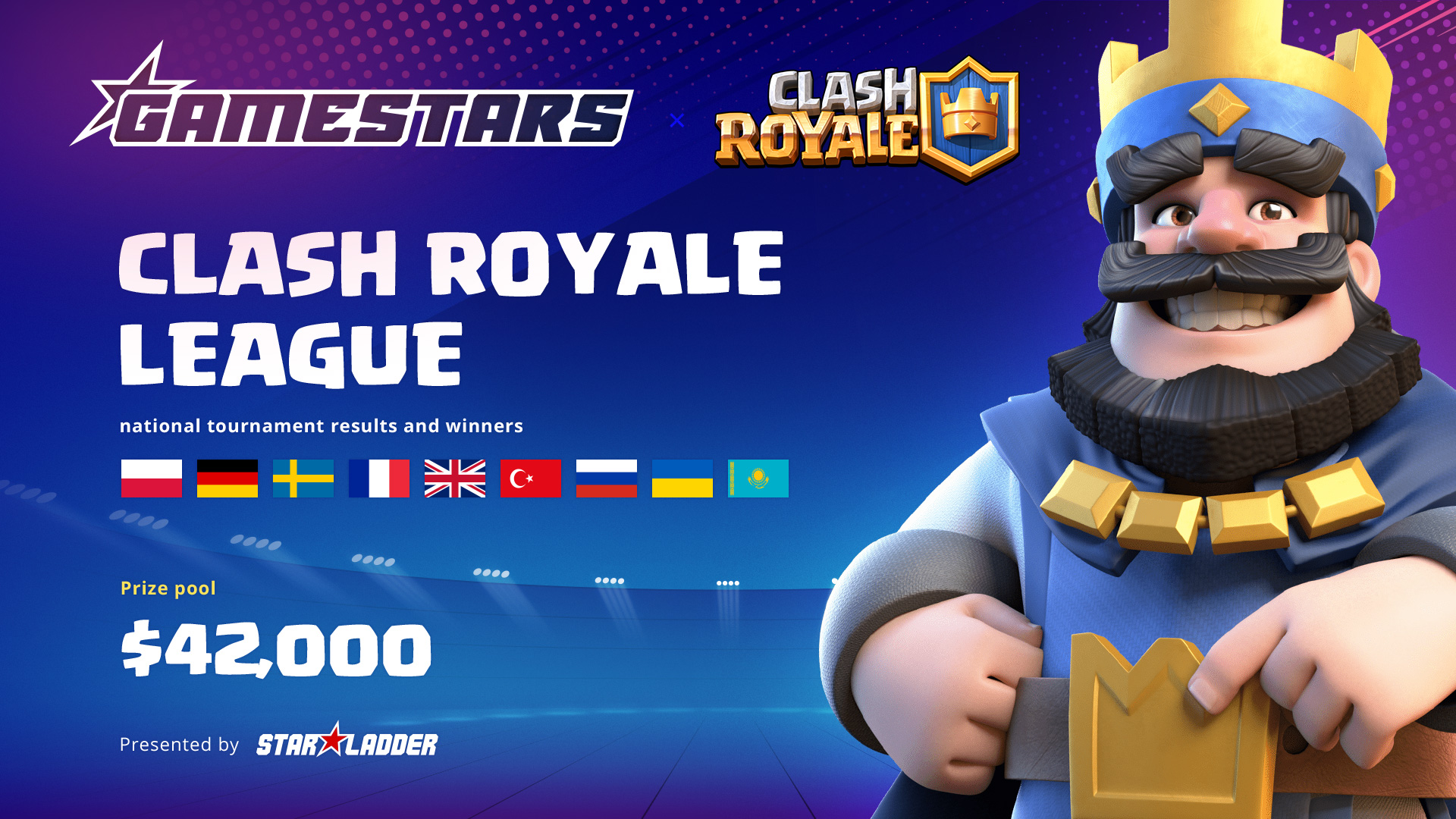 From March 9 till April 4, the best players from Europe and the Middle East were fighting in 9 national qualifiers and 3 Wild Card tournaments. A total of 695 players took part in the first season of Clash Royale Gamestars. 32 players have advanced to the next stage and now they are waiting for the international group stage, which will be divided into 2 GSL stages. According to its results, 16 strongest teams will be determined.
The winners of the national qualifiers for Clash Royale Gamestars League:
• Germany, France and Great Britain: Hugo CR v2, SB, and Blazz
• Kazakhstan: D.I.M.A.S, Samuele, and Typhoon
• Poland: InThrill125, Sokół, Roofy, and JohnyMielony
• Russia: Leader, TL Egor, flam1e, and SboDya
• Turkey: GençAslan, Berkanb52, and Eternity
• Ukraine: Den beer, Broken, nexx, and X-Gravity
• Wild Card #1: ION Mateja™, predator, Veneficous, and Bleron
• Wild Card #2: lucasgsm, OneHive_Hunt3r, and RB NoFun
• Wild Card #3: madara, عبدالله أبولبدة, Gass, and ialshihi
The matches of Clash Royale Gamestars international group stage will be broadcasted from April 12, with weekly breaks. You can find detailed schedule below:
• April 12-16 - Group Stage Week 1
• April 26-30 - Group Stage Week 2
• May 10-14 - Group Stage Weeks 3
A team of professional commentators will cover all the season's international matches on the League's official channels: