Clash Royale Gamestars: International Group Stage draw
Clash Royale Gamestars International Group Stage matches will kick off on April 12, which means it's time to talk about the format and show the players' seeding.
For the first round of the International Group Stage, the winners of the national qualifiers and winners of three Wild Card tournaments, the total of 32 strongest Clash Royale players in Europe, were seeded into 8 groups of 4 players each. The winner of each group will advance directly to the International final, while the 2nd and 3rd places will go to the second round of the international group stage.
The first round of the Clash Royale Gamestars International Group Stage draw: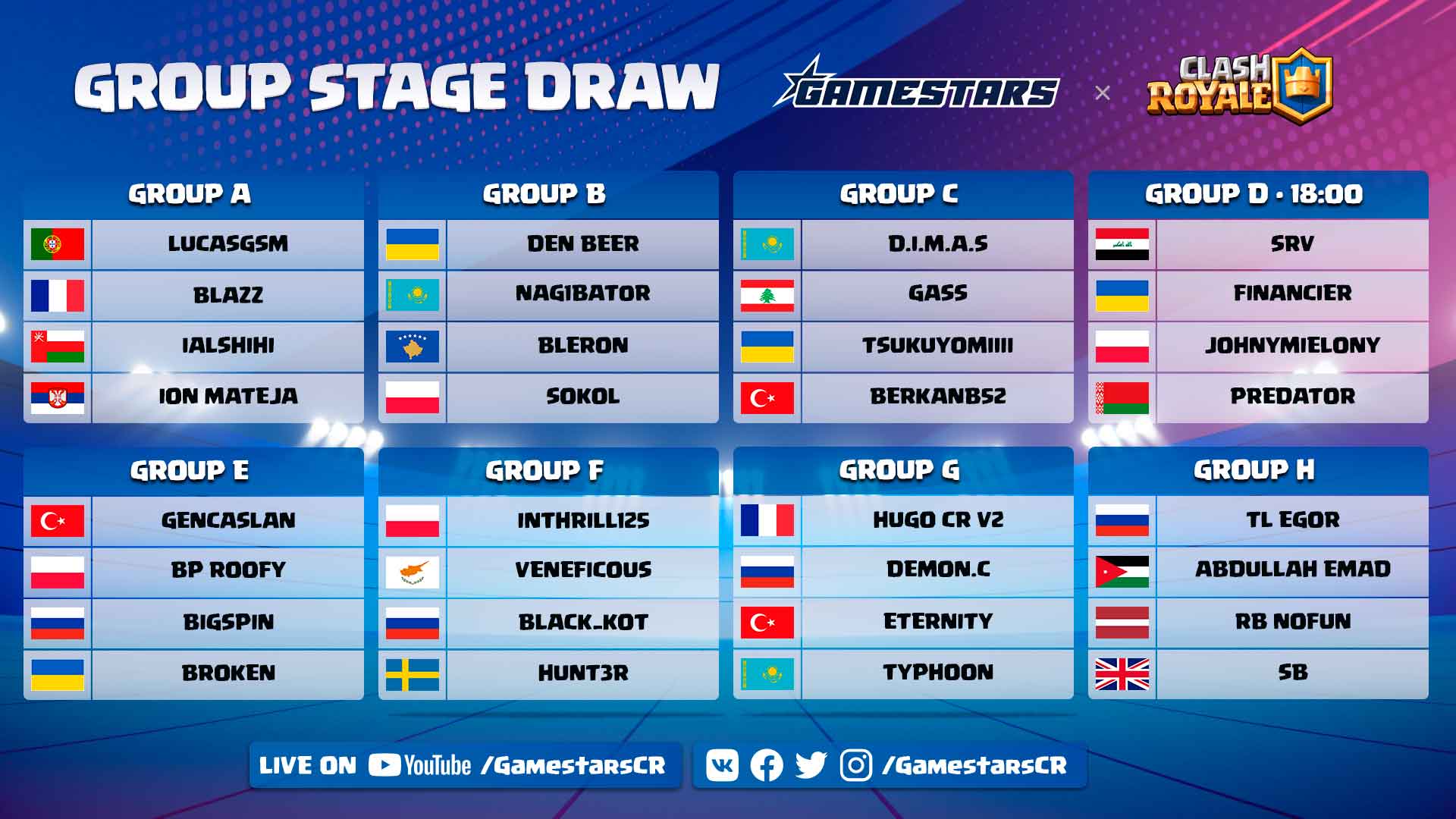 Clash Royale Gamestars International group stage matches will be shown live on the league's official YouTube channels: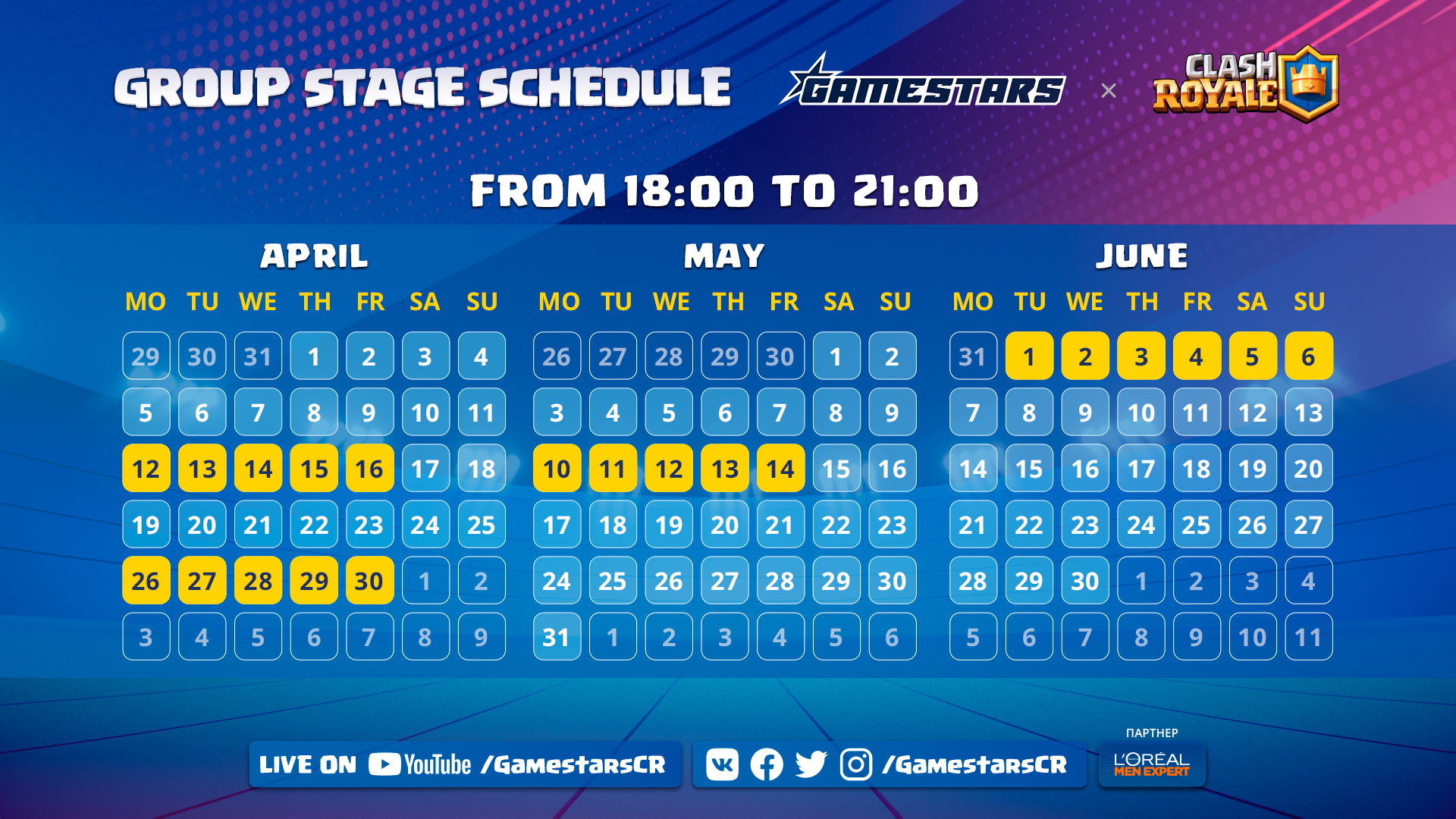 Follow Clash Royale Gamestars updates on our social media: